Studio Silo
Studio Silo is the only facility in Iceland that specialises in analog tape recording, alongside digital.
Tape was the primary recording media before the advent of computers and digital audio and we believe that it brings something special to a project both in workflow and in sound. Recording to computer is also possible with our 32 channels of high-end converters, or a hybrid of both workflows if you prefer.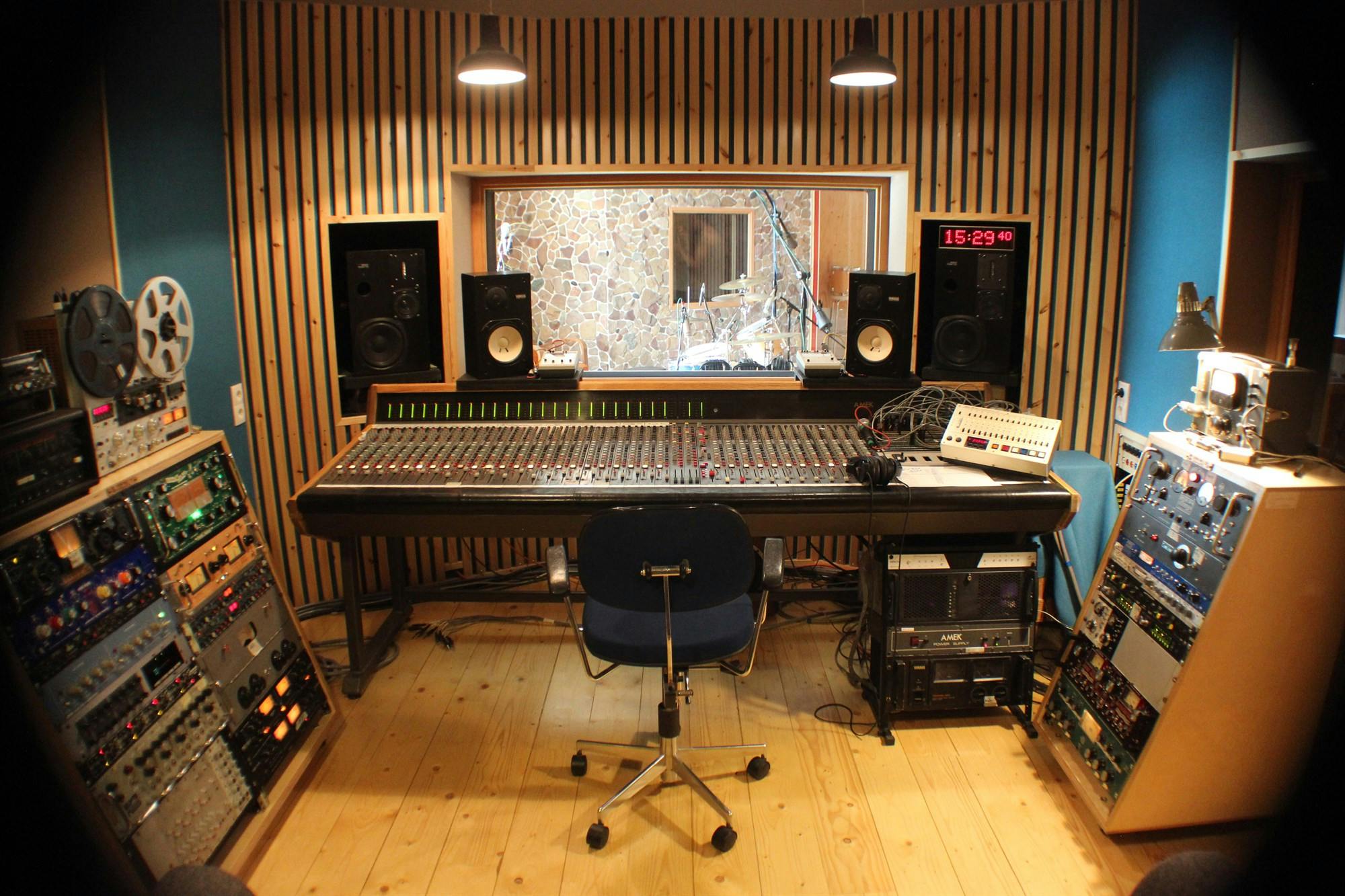 Opened in June 2019 Studio Silo resides within the Fish Factory Creative Centre in the tiny village of Stöðvarförður in the East Fjords. The Studio is situated on the upper floor, and is bathed in natural light with air conditioning and calm decor. We have a striking view towards the North Atlantic and across to the mountains on the Southern side of the fjord. The entire facility is designed by Acoustics Engineer John H. Brandt from Texas, USA. With over 40 years experience designing hundreds of successful Studios worldwide, John has ensured a fluent working environment that does not strain the ears, or the eyes.
Our studio is home to a vast array of vintage equipment and instruments, all of which we have carefully restored. A lot of gear is built in-house and custom-designed specifically for Studio Silo. Within the same building resides an international Art Residency hosting seven Visual Artists from all over the world. This lends to a very creative atmosphere, and many collaborations have sprouted. It is also possible to use our concert hall for rehearsals before your session, and to host a concert if you wish. We believe that to come here and record an album is a very rewarding experience, being surrounded by the mountains of the fjord, the beautiful peace, and the inspiring energy that this place gives.